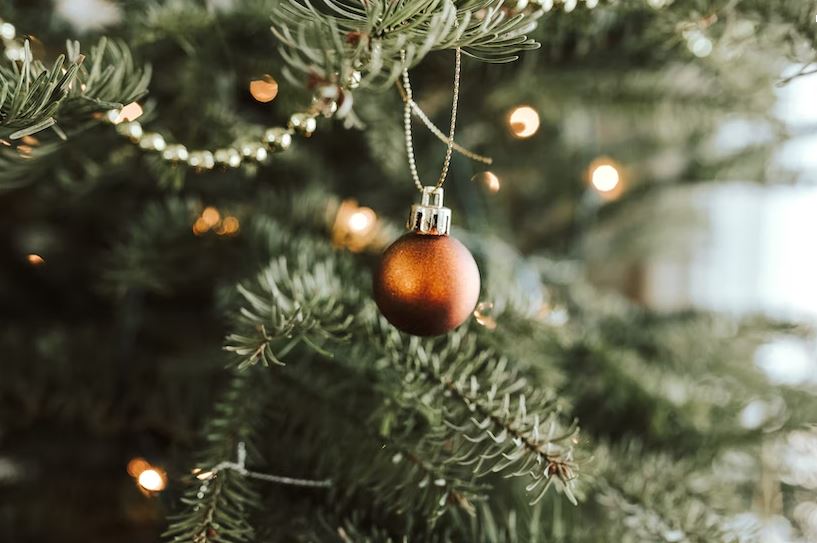 City Of Houston Opens New Christmas Tree Recycling Locations
Christmas rings in beloved traditions and sometimes, questions, namely: when to take down the tree.
Tradition dictates that revelers can leave their yuletide tree up though January 6, 2023. But for those ready to free themselves from watering and vacuuming needles, the City of Houston's Solid Waste Management Department (SWMD) has opened 24 residential Christmas tree drop-off recycling locations throughout Houston.
Instead of the guilt-inducing (and sad) act of tossing the tree to curbside trash pickup or in a dumpster, residents can drop off pines, firs, and more now through Tuesday, January 31, 2023 at these centers.
These trees will be repurposed for mulch or other landscape materials, according to the SWMD. Houstonians can pick up mulched trees in bags or bulk directly from Living Earth and other local area retailers.
Speaking of mulch, Mayor Sylvester Turner, City Council members, SWMD, along with representatives from Reliant Energy, Living Earth, and the Houston Parks & Recreation Department will host the 32nd Annual Christmas Tree Mulching event at City Hall Reflection Pool, at 11:30 am on January 6, 2023.
Locals can also leave their Christmas tree curbside specifically on the city's yard waste curbside collection program dates.
Importantly, the city cannot recycle any artificial tree (those types can be disposed of on junk waste collection day) or any tree that is flocked or painted.
Here at the tree recycling locations and schedules.
Open Tuesday through Sunday, 9 am-6 pm
(Closed Sunday, January 1, 2023.)
Central Neighborhood Depository, 2240 Central St.
Kirkpatrick Neighborhood Depository, 5565 Kirkpatrick
Sommermeyer Neighborhood Depository 14400 Sommermeyer
N. Main Neighborhood Depository, 9003 North Main St
Southwest Neighborhood Depository, 10785 Southwest Freeway
Sunbeam Neighborhood Depository, 5100 Sunbeam
Open daily, 9 am-6 pm
Memorial Park, 7300 Memorial Dr.

Softball Parking Lot – 6402 Arnot St.
Sports Complex

T.C. Jester Park 4200 T.C. Jester West
Kingwood (Branch Library) Bens View Lane at Bens Branch Dr.
Doss Park (gates close at 5 p.m.) 2500 Frick Rd. (Country Park)
Ellington Airport Recycling Drop-off Hwy 3 & Brantley Rd.
Open Monday through Saturday, 8 am-5 pm
(Closed Monday, January 2, 2023 and Monday, January 16, 2023.)
Westpark Consumer Recycling Center, 5900 Westpark Dr.
Open Monday through Friday, 7 am-5:30 pm, and Saturday 7 am-noon
(Closed Monday, January 2, 2023.)
Living Earth, 5802 Crawford Rd.
Living Earth, 1503 Industrial Dr. (Missouri City)
Living Earth, 1700 E Highway 90 Alt (Richmond)
Living Earth, 12200 Cutten Rd.
Living Earth, 16138 Highway 6, Iowa Colony, 77583
Living Earth, 5210 S. Sam Houston Parkway E
Living Earth, 27733 Katy Freeway (Katy)
Living Earth, 10310 Beaumont Highway
Living Earth, 17555 I-45 South (Conroe)
Living Earth, 20611 U.S. 59 (New Caney)
Living Earth, 1000 Dickinson Ave. (Dickinson)
Living Earth, 9306 FM 523 (Freeport)
More information on SWMD recycling services can be found online, on Twitter, or by calling 3-1-1.
---
Originally found in CultureMap